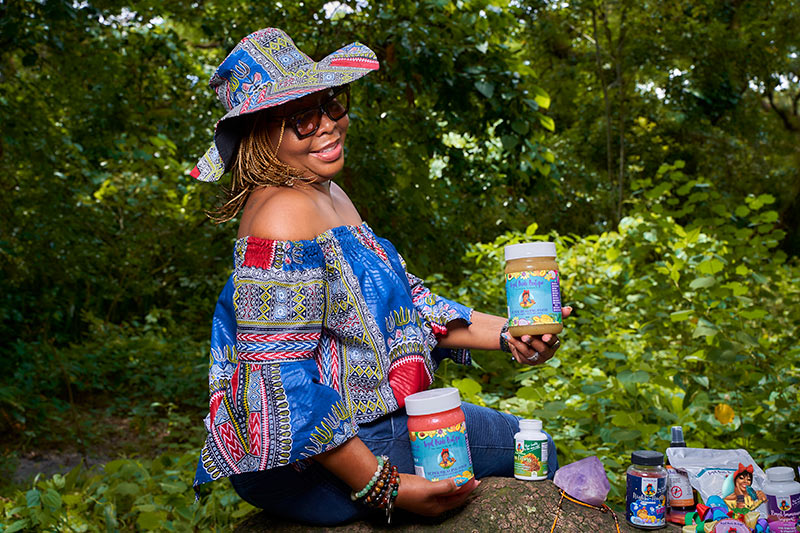 It's with deepest intentions that my artistically crafted products guide you as you unlearn bad habits, re-learn healthier habits while you step into the raw love and light that the universe sheds on you.
Coming from a space where I felt I was at my lowest, I've blossomed a thousand times over. I've prayed, I've worked while manifesting the beauty that always resonated within me. It not only changed me, but saved me.
It's said its not where you come from that makes you, but honestly I think It's where you're headed that creates you. It molds you into the person you see yourself being. It gives you a goal to reach, acthieve and push past, and for me, that shell of a woman I once was, she longed to be loved and accepted, but better yet, she deserved to be loved and valued. It's through these trials and tribulations and hard work with the Most High & Divine that I stand before you with my head held high and my vibes on 1000.
I offer these products with the upmost assurance that not only will they satisfy you, but they will nurture your body daily, from the way the waist beads drape across your waist, conforming to your figure, to the vibrancy the sea moss will bring to your skin. It's with love, light and passion that I introduce you to the beginning of the revolution.
Royal Beads Boutique, which crafts everything by hand, has a wide variety of culture inspired, luxury, unique and diverse waist beads and bracelets. Our items consist of beautiful glass beads, symbolic charms, authentic gemstone crystal beads, and accessories.
Royal Beads Boutique also sells authentic sea moss gel; flavored and herb-infused, along with its infamous ginger shots, beetle juice, sour sop lemonade, and herbal tea blends.